JCWK Dance Lab is an ongoing research project combining education, physical dance practice, and performance. Using dance as its medium, JCWK Dance Lab investigates the relationships between Joy creation, Community, concepts of mental and physical Wellness, and self-aWareness, Kinesthetic, somatic, and anatomical understanding, art making, and non-violent, positive, social change.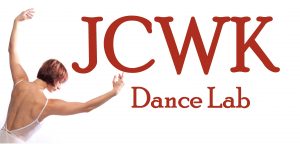 Jessica C. Warchal-King is a Philly-based performer, choreographer, educator, and arts advocate. She earned her MFA in Performance and Choreography from Temple University, where she was awarded a Teaching/ Research Assistantship, a Dance Scholarship, and the Temple University Rose Vernick Award for Artistic Transformation. Jessica earned her BA in Dance and Anthropology from Muhlenberg College where she received the Dance Leadership Award and was the Assistant to the Director of the Muhlenberg Community Dance Center. Jessica is also a trained instructor in Dance for PD – a program developed by the Mark Morris Dance Group to bring dance to people with Parkinson's Disease and a Power Pilates Mat I & II Certified Instructor.
Jessica is a member of the internationally recognized modern dance company, Kun-Yang Lin/Dancers and the regionally recognized contemporary ballet company, Nora Gibson Contemporary Ballet. With both companies, Jessica has toured nationally and internationally and has performed at some of the premier dance venues in the US. She has also performed for many independent choreographers in Philadelphia, New York, and the Virginia/ DC area. Her choreography has been presented in venues throughout Pennsylvania, New York, New Jersey, the Washington DC area, and Virginia. Jessica is the co-founder and curator of the InHale Performance Series, presented by Kun-Yang Lin/Dancers in Philadelphia. Jessica is also a contributor for the dance blog DanceAdvantage.net.
Additionally, Jessica enjoys the quiet energy of the morning, singing cardinals, dragonflies, and the shifting temper of the ocean. She actively seeks out opportunities to play with puppies, shuffle in fall leaves, and engage in deep conversations about dance, art, life, and changing the world over a long walk, coffee, tea, or gluten-free snacks. Jessica digs into the (sometimes surprising) talents and gifts of her community and creates safe spaces from which these can be shared.