Welcome to the online home of Body Stories – a virtual retrospective!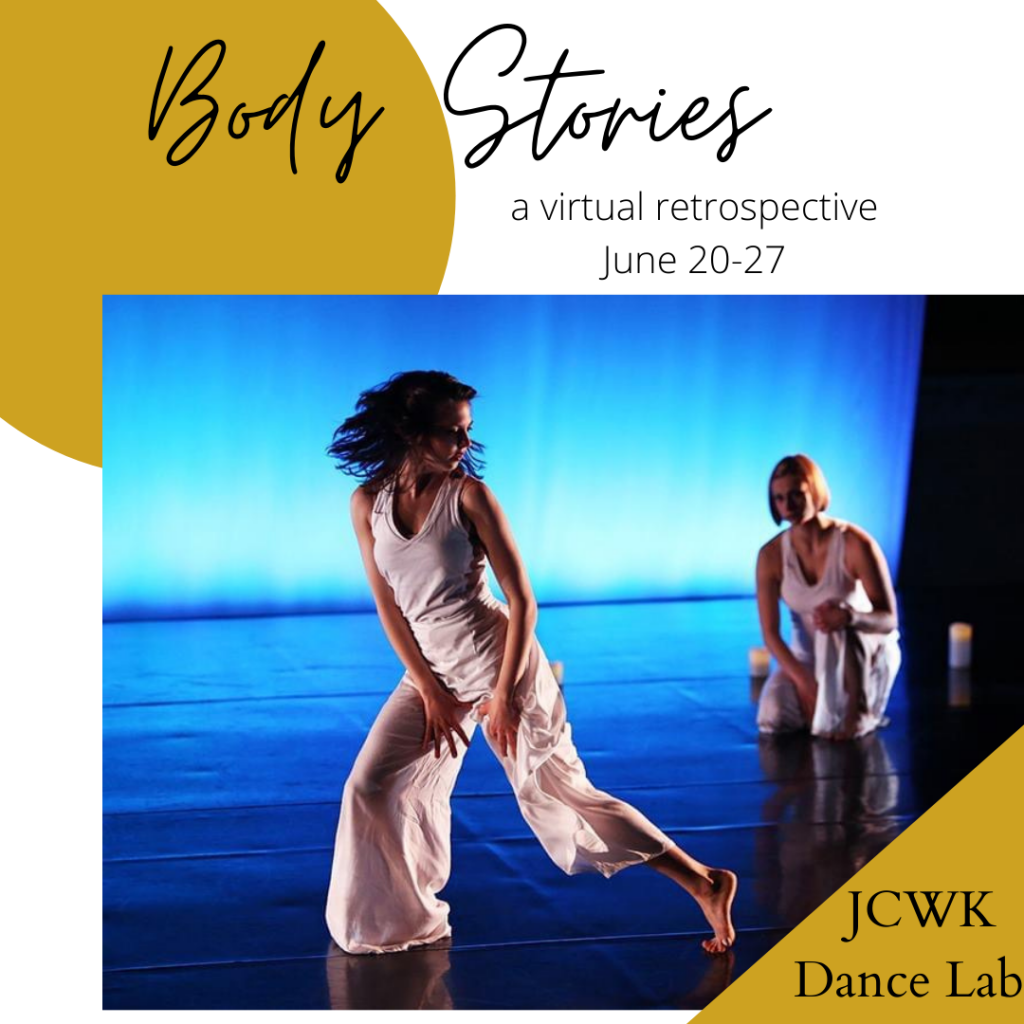 Thank you for joining us to reflect as we begin to move forward out of the pandemic and into new adventures.
The video will be available here, starting June 20 and running through June 27th. You'll be able to watch the performance on-demand at your leisure.
JCWK Dance Lab celebrates the 2021 Summer Solstice by looking back at original works that have stimulated director Jessica C. Warchal-King's artistic trajectory and the development of JCWK Dance Lab. Body Stories is a retrospective of three dance performance created by Warchal-King between 2008-2013.
Performance by Dominique Dalia, Megan Quinn, Jessica C. Warchal-King, Evalina "Wally" Carbonell, Cassandra Cotta, KC Chun, Rachael Hart, Rhonda Moore, & Brandi Ou
Additionally, we're including links below to
Jessica's behind the scenes blog posts regarding the process of each of the pieces. You can browse these before June 20th or after June 27th.
Shrapnel (2008)
Wheels of Light (2009)
Embedded Layers (2013)