Welcome to the virtual home of Dark Adaptation!
Dark Adaptation is a contemporary dance, music and visual art experience.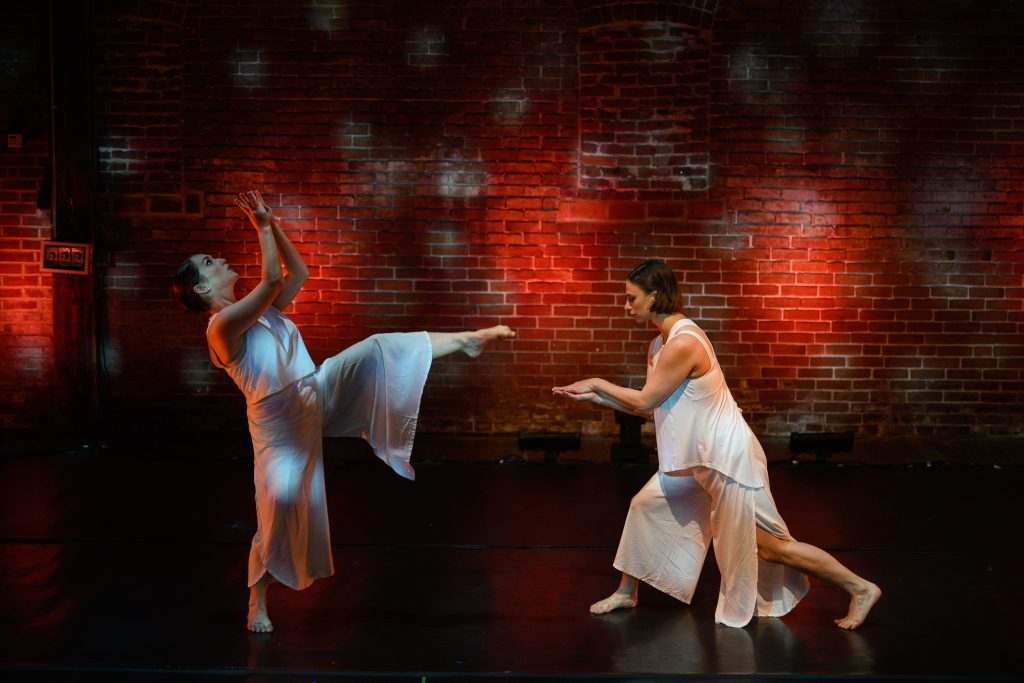 When: Sunday, April 23, 2023 at 4pm
Where: Alvernia University's Francis Hall Theatre
Tickets: $20 general admission. $15 students/ seniors. Sliding scale available – please email [email protected] Click here to reserve your tickets. 
For program sponsorship opportunities, please click here. 
Creative Team:
Music Composition/ Concept: Stephen Grieco
Visual Art: Marie Grieco
Choreographic Direction: Jessica C. Warchal-King
Performance: Arielle Ridley, Cady Monasmith, Richard Maldonado, Jr, & Jessica C. Warchal-King. Special thank you to Woosoon Kim, Sarena Kabakoff, and Autumn Crane
Lighting and Tech Design: Christopher Connelly
Photos/ Video: Thomas Kay
Special "Thank you" to Alvernia University's Fine and Performing Arts Department and The Heritage of Green Hills.
Research:
Click here to learn more about composer Stephen Grieco's music and research.   You can even purchase the music and your own Digital Album Booklet which contains original artwork, photos, and musical analysis.
Click here to read about the process of three of the choreographed works. 
Click here to read more about the early creative journey of creating and sharing the dance of Dark Adaptation. 
What is "We are StarDust?" Click here to read more about JCWK Dance Lab's multi-year social justice campaign. 
Interested learning more about the compositional process? Click here to visit Stephen Grieco's YouTube channel.