Welcome to the Greater Reading Area Dance Exchange resource page!
Together, we'll make the G.R.A.D.E.!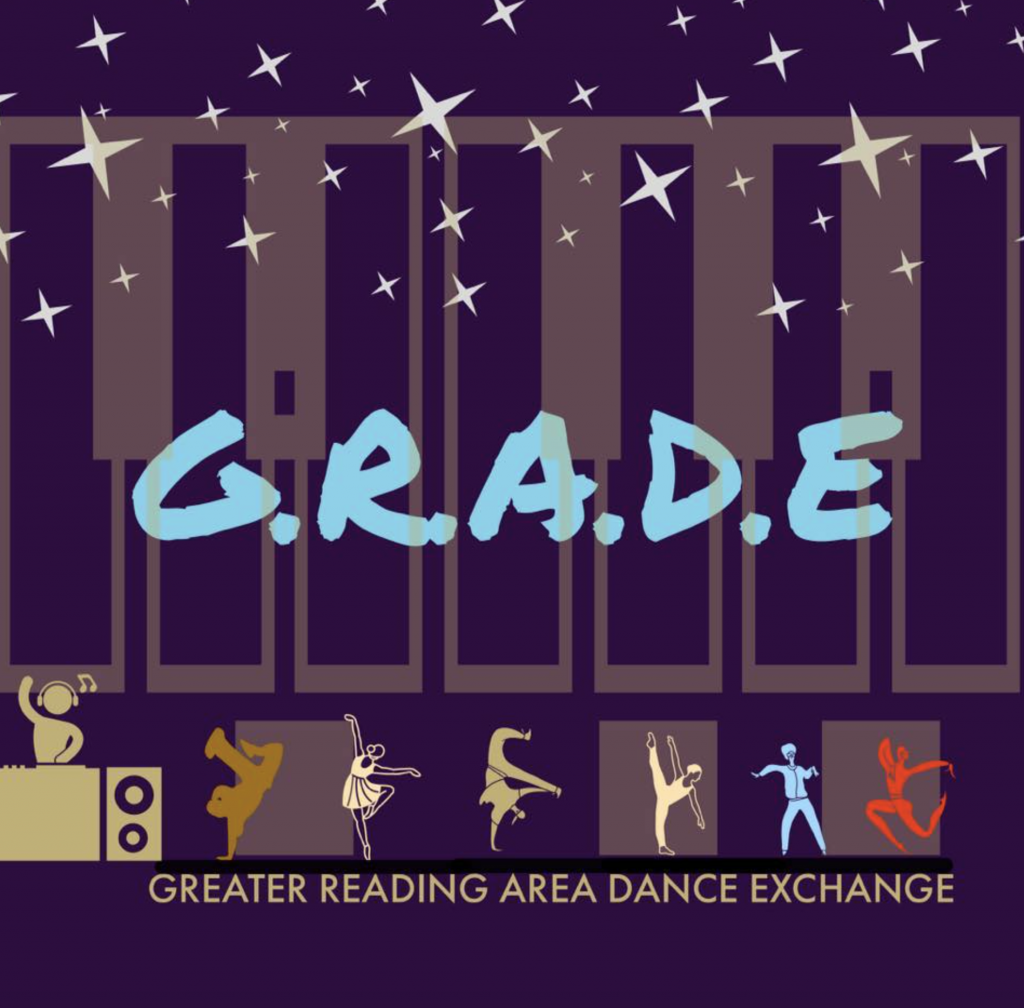 This page is dedicated to highlighting opportunities for dance for adults in Berks County and beyond. These opportunities are professional, community based, and/ or recreational. Through this exchange of information and opportunities, we hope to model the possibilities of dance in adulthood for youth and others who might identify as "grown ups". (And yes, we are interested in all of the opportunities for dance for all ages in Berks. This just our starting point. Please help us grow and stay connected!)
Please contact the organizations directly through their website. We are constantly learning, adjusting, and adding to this information.
Follow us on Facebook for regular updates, performances, auditions, archives, and all things dance in the Reading Area.
Watch us on BCTV.org. You can view past episodes on BCTV's YouTube channel by clicking here. 
Help us grow and advocate for dance in Berks! Please complete this form if you are a dancer or a dance organization.
Are you looking for something specific? Please let us know here.
Greater Reading Area Dance Exchange (listings alphabetically):
Academy of Movement of the Yocum Institute
Alvernia University Fine and Performing Arts Department
Expressing Journeys Thru Dance
Limelight Dance Studio
Here are some additional resources for dance outside of Berks County, PA:
*This page is designed to be an educational resource to the community as part of the mission of JCWK Dance Lab. We do not receive any monetary benefit from the organizations listed. Listing does not imply endorsement. If we're missing something, please let us know so we can make the correction. Thanks for your support of dance!*